Dynite Sales & Inventory System for sales invoicing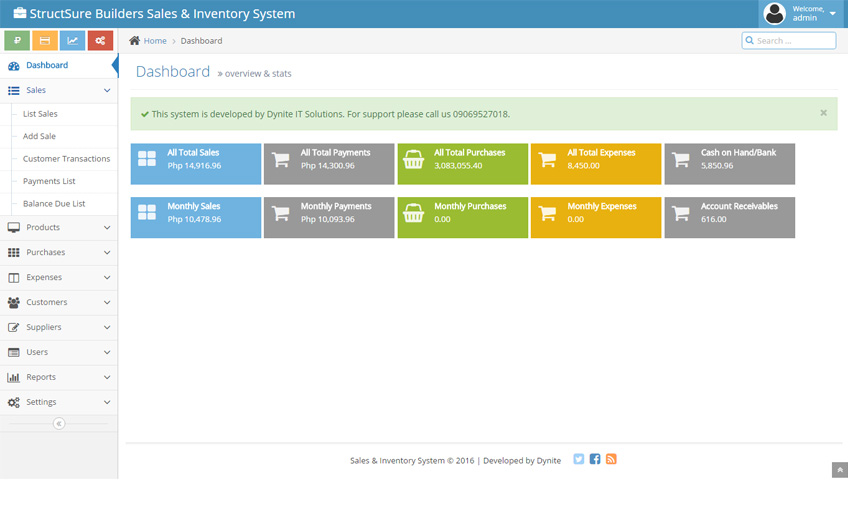 Dynite Sales & Inventory System is good for Business Suppliers or Manufacturers who don't have a front store (not a retail or grocery store).  The system will generate sales invoice or delivery receipt upon sales. Suited in any kind of business especially Suppliers who have difficult in sales monitoring and inventory.
With this system, a Dashboard provided to the business owners to monitor income, account receivable and inventory of the business. Our system now helps the business owners to decide better decision on the business futures plans because of the accurate dashboard and business reports.
Dynite Sales & Inventory System is suitable for in-house inventory to monitor in and out of the stocks. Thus, the system can be viewed on iPad, iPhone or any mobile devices with Internet Connection.