Dynite is ready for Phase 1 Implementation of Fish Processing System for Yuan Fishfood Products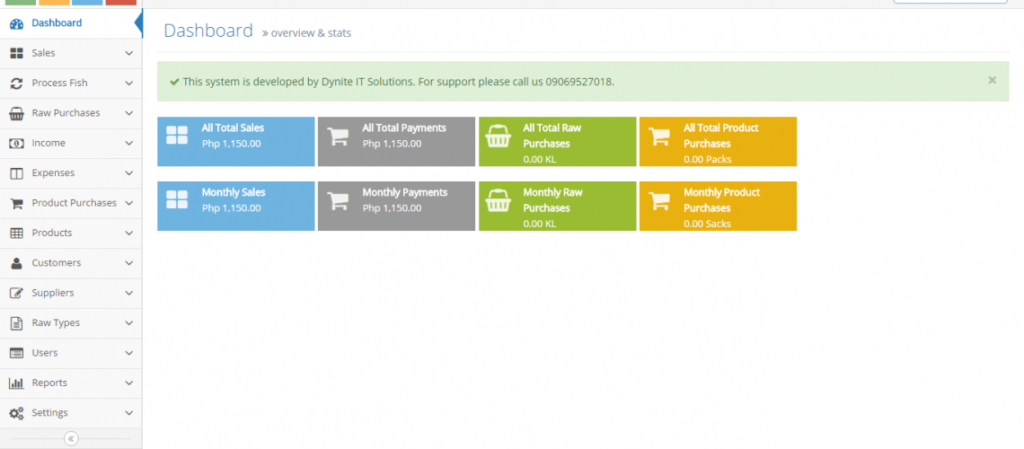 <![CDATA[Dynite is ready for Phase 1 Implementation of Fish Processing System for Yuan Fishfood Products. System Features
Dynite is ready for Phase 1 Implementation of Fish Processing System for Yuan Fishfood Products.
System Features

Sales

Process Fish

Fish Recovery

Raw Purchases

Income

Expense

Product Purchases

Products

Customers

Suppliers

Raw Types

Users

Reports

Settings
Why choose Dynite IT Solutions to develop your business systems compare to other canned software?
Because we developed your business system according to your business process flow as well as your business culture. Thus, your system will be easy and hustle free and one glance you can see the entire flow and figures in the system dashboard. Once we developed, your system will be ready to Online and can be viewed to iPhone, iPad and other mobile devices.